An unknown faith cannot be lived. Through the Newman Center's Evangelization and Catechesis Ministries, we cultivate both a personal relationship and an intellectual understanding of Jesus Christ and His Church.
Our FOCUS program, a cornerstone of our ministries, provides weekly Bible studies where students can delve into the mystery of Christ's love found in sacred scripture and form small-group communities of fellowship and support led by a team of trained onsite missionaries. Many students engage in one-on-one discipleship and take part in mission trips organized by FOCUS national.
The Newman Center offers a dynamic Rite of Christian Initiation of Adults program, which welcomes students into the Faith each Easter. Whether you're curious about the Catholic Faith or you want to become Catholic, weekly classes help you understand what it means to be Catholic.
"Koinonia," the greek word for "community," is an introductory retreat experience in Christian community based on the Paschal Mystery of the Lord Jesus—His Passion, Death, Resurrection, and Ascension. The retreat consists of talks, discussions, reflections, prayer, and celebration of the Sacraments of Penance and Eucharist, which require active participation. Though the retreat is offered from a Catholic perspective, those who are not Catholic are welcome to attend. There is a $50 registration fee, but please ask about scholarships if this is an issue for you.
Spring Break Pilgrimage to Italy
Each spring, Newman Center students take a trip to Rome and surrounding cities including Assisi, San Giovani, and Manoppello to pray, eat gelato, and uncover the Catholic faith's rich history first-hand. Be on the lookout for information on this life-changing opportunity in the early months of spring semester. Fundraising training and scholarships available. See highlights of the 2017 trip here and be on the lookout for more information to become available as spring break approaches.
Father and the Newman Center are gifting all of its students access to the Catholic Netflix! Sign up for free access to a wonderful library of high-quality Catholic movies, Bible studies, podcasts, audiobooks and more!
Newman Institute for Catholic Thought and Culture
The Newman Institute is a new apostolate of the Diocese of Lincoln and is a partnership of the St. Gregory the Great Seminary and the Newman Center. Courses are offered to undergraduate students who can apply the credit from the courses to their degrees at the University of Nebraska, or at other institutions. The Institute also hosts Reborn in Wonder, a public lecture series, each fall.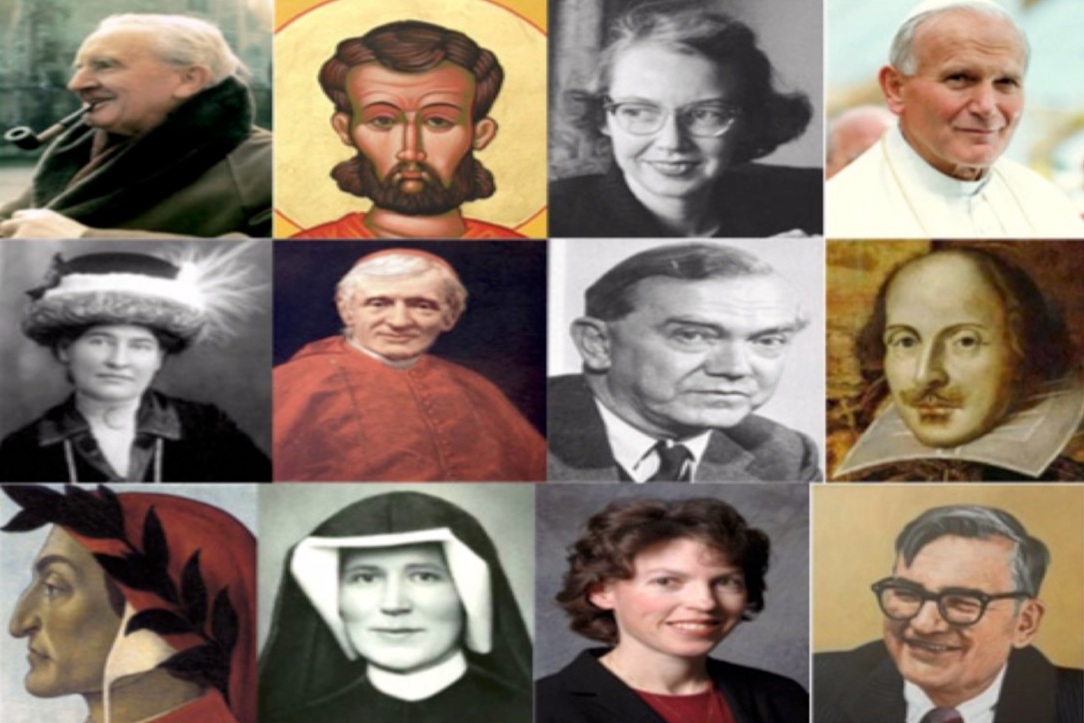 Each semester, the Newman Center provides weekly catechesis classes for free with no homework, no grades, and no required reading, taught by FOCUS Missionary Logan Burda, M.A.
M18 Chastity & Accountability Groups
Pornography addiction is quietly overtaking the lives of many students on campus. In order to combat this darkness, it is necessary to bring it to the light. For anyone (men and women!) desiring an escape from a pornography addiction or other sexual sins, these anonymous accountability groups inspired by Matthew 18 meet weekly to discuss three things: weekly accountability, education on the addiction, and goal setting. Before going to a meeting, it is recommended to set up a time to meet with Father Mills to discuss your personalized accountability plan.
Dr. Peter Martin, a Licensed Psychologist, has provided Catholic faith-integrated counseling services at the St. Thomas Aquinas Newman Center to the UNL family since 2008. He strives to nurture authentic inner peace and healing in college students, adults, couples and families through individual, marital, family and group therapies. His areas of focus include working with family and relational discord, anxiety, depression, OCD and scruples, trauma, perfectionism and Forgiveness Therapy. Please do not hesitate to make an appointment with him at (402) 489-1834.