The Newman Center addresses an integral component of growth in charity by helping students to live the Beatitudes. Because individual interests and charisms vary, students have a variety of opportunities to be of service to the elderly, mentally challenged, unborn and impoverished within our own community, across the country and around the world.
Huskers for Life is the Newman Center's pro-life outreach group. Activities include praying at the Planned Parenthood abortion clinic on Tuesday mornings, attending the annual March for Life in Washington, D.C. in January, and participating in the 40 Days for Life prayer vigil. Huskers for Life students also assist local pregnancy help centers and make a personal commitment to pray for a culture of life. Check out the calendar or like our student Facebook page for event information.
The Knights of Columbus Council #13015 is a fraternal organization for Catholic men at the University of Nebraska–Lincoln. The Knights are active in community service, Pro-Life activities, Eucharistic Adoration, the annual Eucharistic Procession, and general assistance in furthering the Catholic community.
The Holy Spirit Adoration Sisters, also known as the Pink Sisters, are part of a cloister in Lincoln whose vocation includes a perpetual Adoration chapel. In order to facilitate a relationship between the Newman Center and the Pink Sisters, the Newman Center coordinates monthly visits to the sisters for Adoration and to help the sisters with projects as needed, such as raking leaves and scooping snow.
The Newman Center offers week-long spring break mission trips each year to encounter and serve poverty in all its forms. Students travel in small groups to domestic locations to assist various organizations and religious orders in their work. Step outside your comfort zone to bring greater purpose and meaning to life! Scholarships are available. As an alternative, many students go on mission trips through FOCUS, which offers domestic and overseas trips at multiple times through the year.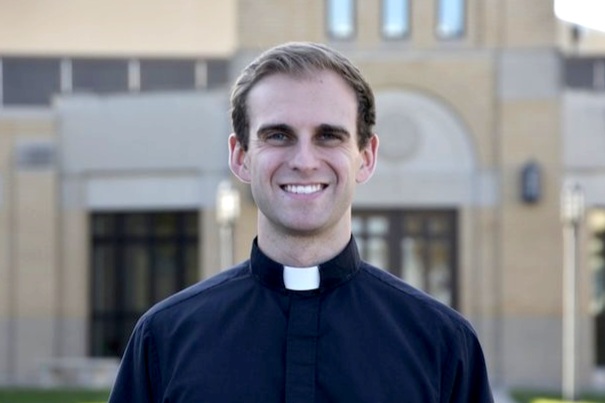 Vocations to the Priesthood & Religious Life
"Good things are happening somewhere in Middle America: Vocations are booming in Lincoln, Nebraska." (catholic-link.org) If you think God might be calling you to the priesthood or religious life, we recommend reaching out to Father Matya who can assist you in this journey! Please email him to set up an appointment. Women, if you are interested in speaking with a religious sister, feel free to contact the vocations director at the Marian Sisters of the Diocese of Lincoln.
Are you interested in getting married at St. Thomas Aquinas? Learn about requirements and get your questions answered here.
Community bulletin board
Students: Check out these events and opportunities happening outside of the Newman Center!